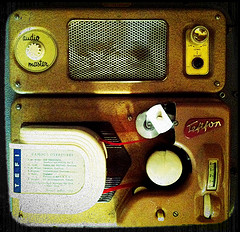 by
misstracyjo
What if you discovered, through three easy-to-understand steps, what you could do to create high-quality audio products? Here are three simple steps to get you started.
Step 1 – Test the market by launching the audio product as a sub-product of a high-ticket product.
By doing something like this, you can achieve two goals at once. The first advantage is that if the product works, you can later publish it as the main product. The second advantage is that it can even boost the sales of the high-ticket product. MP3 CDs of segments of your work can be offered as freebies alongside your other main products. Once you are confident that your supplementary audio product has gained enough recognition, you can launch it independently. The next way to boost sales is to establish yourself in the niche market.
Step 2 – Try to establish yourself in your niche to create a reputation for yourself.
If you project yourself as the best in the field by being in the public's eye, there is a high chance that many people from your niche will choose to do business with you. This can be achieved by actively participating in activities that people from your niche are involved in. You can engage with them on blog posts, forums, or through emails.
Step 3 – Rigorous testing and debugging is a crucial element of product creation An Artist Portrait (Part Two) - This is the Part Two (and final part) of the true life story as artist written by Frank V. Cahoj for our Weblog. (Part One) An Artist Portrait (Part Two) I give an unbelievable amount of credence to these two early periods in my life: one of everlasting creation, one of analysis and disillusionment. The… .
Before launching your product, it is essential for you to conduct rigorous testing and subsequent debugging, as any mistakes left behind in the final product can severely damage your image.
Manuel Marino is a seasoned Senior Producer, Music Composer, and Artist with over a decade of experience. He specializes in branded entertainment across various mediums, including video games, films, and advertising campaigns. With 20+ years as a game music composer, Manuel has worked on numerous platforms, creating diverse orchestral soundtracks. HIRE ME