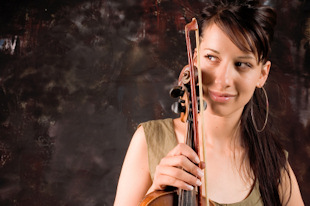 Ananda Sukarlan is an Indonesian composer and pianist living in Spain. This is an article he wrote for a magazine which has been published a few years ago in Spanish. We are very proud to have the original in English which has never been published anywhere, so this is an exclusive writing for ManuelMarino.com. Read his Blog and visit Jakarta New Year Concert page (he is the founder and director). Also, you can listen to some of his music compositions on YouTube.
The Emperor's New Clothes
"It is not enough to deface the Mona Lisa because that does not kill the
Mona Lisa. All art of the past must be destroyed." — (Pierre Boulez)
"I dare suggest that the composer would do himself and his music an immediate
and eventual service by total, resolute and voluntary withdrawal from this
public world to one of private performance and electronic media." — (Milton
Babbitt)
"What happened there is (…) the biggest artwork of all times. That spirits
achieve in a single act what we in music cannot dream of, that people rehearse
ten years long like mad, totally fanatical for a concert and then die.
This …
...Read the rest.
"The Emperor's New Clothes"