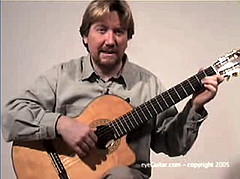 Photo by Derek K. Miller
Nobody could really answer this query with a straight answer; it truly depends on you. There was once a famous Chinese foal who went around asking how deep the stream was but couldn't get a definitive answer. Aunt Squirrel claimed it was deep enough to drown some of her family members, while Uncle Bull insisted it was shallow enough to barely cover his legs when he crossed it. The foal, needing an approximation, found a stick and measured himself against it. Then he used the same stick to compare himself with his interlocutors.
I once knew someone who had an extraordinary talent Marketing and Music: Is Marketing Really So Powerful That Any Song Can Become Famous? Or Does Talent Still Matter? - Today let's dive into a topic that's been buzzing around a lot: the relationship between marketing and music. We all know that marketing plays a massive role in the music industry, but does it actually hold the power to make any track a hit? Or does talent still stand a chance? First off, let's address… for deciphering musical notes, effortlessly playing a dozen instruments without any formal training, yet never aspiring to be …
...Read the rest.
"Guitar Lessons On A Daily Basis"