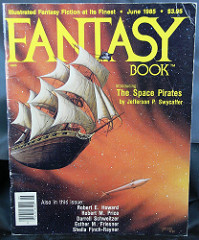 Photo by Las Vegas Decker
Dark fantasy books have been gaining popularity among a large niche of fans, but it has not always been a genre well-known in the literary world. However, with several TV Cereal, a blend of old and new - Today we interview Jaques Smit, an incredible man. Just read all his current positions: Managing Director at MindNova Advertising Pty (Ltd), Marketing Director at Inland Kitesurfing Pty (Ltd), CEO at Avonstorm Entertainment, Producer at Avonstorm Pictures Pty (Ltd), Technical Director at Blo-Tant Pty (Ltd). Here is the interview and I initially ask about Cereal, his… and movie adaptations and new novels being released, the genre is starting to reach and appeal to a broader range of readers.
At one point, these novels had a reputation problem, often due to other books that may have had similar themes but were poorly written or due to the association with the Dungeons and Dragons era. Nevertheless, many are finding that they may have missed out on something, as there are now more and more titles available for readers to delve into.
This genre typically falls into various types of plots and categories, which often leaves people uncertain about what to expect. However, many are unaware of the numerous popular movies and TV shows that have been circulating within this niche.
It is not uncommon for people to wonder what they will find in these novels, leaving many questioning if it is strictly fantasy-based, science fiction, and so on. While many do venture into the realm of fantasy, featuring elements such as elves, talking creatures, and animals, some also explore other genres, including science fiction, suspense, women's fiction, romance, and even the paranormal.
Many people enjoy this genre because it transports them to magical and mystical worlds beyond their imagination, similar to traditional fantasy genres, but these novels often offer more depth and well-written characters. As a result, readers with different genre preferences can usually find something to suit their taste.
Today, many authors are expanding the genre itself by introducing fresh plots and storylines, developing For Game Design - Andrea Angiolino was born the 27th of April, 1966 in Rome, the city where he still lives. He published many boardgames and books about games, besides developing games for every media. His works appeared in more than a dozen of languages including Korean, Czech and Maltese. He is a game journalist on national magazines, newspapers,… complex characters, and exploring unique and diverse worlds that differ greatly from the cookie-cutter novels of the past. In the end, many individuals can often find something that aligns with their overall preference.
If you want to learn more about dark fantasy novels, you can find information about fantastic titles online or through similar methods. Oftentimes, readers leave helpful recommendations about specific novels, just as some websites or stores may allow for a preview of the story An Artist Portrait (Part Two) - This is the Part Two (and final part) of the true life story as artist written by Frank V. Cahoj for our Weblog. (Part One) An Artist Portrait (Part Two) I give an unbelievable amount of credence to these two early periods in my life: one of everlasting creation, one of analysis and disillusionment. The… itself.
Manuel Marino is a seasoned Senior Producer, Music Composer, and Artist with over a decade of experience. He specializes in branded entertainment across various mediums, including video games, films, and advertising campaigns. With 20+ years as a game music composer, Manuel has worked on numerous platforms, creating diverse orchestral soundtracks. HIRE ME