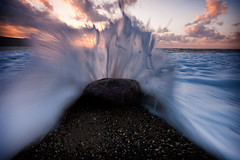 by
Pericomart
Art is all around us, from the designs on the clothes we wear to the tables where we dine and the ambiance of our surroundings. Art can be considered an essential aspect of our individuality, as it distinguishes us and shapes who we are today.
Many people appreciate art, and one way to express this appreciation is through canvas art. Canvas artworks can be found in numerous homes today. I personally have my own artwork and pieces from other artists in my home. If you're interested in exploring art, a great starting point would be online research and visiting renowned art museums. I recently visited one such museum, and the experience was truly captivating. To understand and feel the passion that goes into creating art and appreciating the beauty of the canvas, you must experience it yourself.
The term "art" can refer to a painting, a sculpture, or even handcrafted pottery. These are all fantastic ways to express emotions Artists Psychology - Here's an interesting exclusive article Roland d'Humières, 56 years old psycho-analyst from Aix en Provence (France) has written for our Weblog. I think it to be a very interesting writing about the artists psychology, or maybe "arts psychology", what's behind an artists mind. Artists Psychology Whatever is his/her Art, painting, music, dance, writing, or any… and passions. If you are a photographer or an artist An Artist Portrait (Part One) - This is a fantastic article written exclusively for my Weblog by Frank V. Cahoj. Please feel free to comment here or send him emails. He'll be happy of this. An Artist Portrait (Part One) My name is Frank Cahoj and I have been an artist since I was born. I can say this in confidence without… , you will appreciate the time and patience required in creating art.
Art is an ever-evolving concept. Take canvas prints or canvas art, for example. Their trends seem to change, but if you look around, you'll notice a similar transformation in other aspects of life An Artist Portrait (Part Two) - This is the Part Two (and final part) of the true life story as artist written by Frank V. Cahoj for our Weblog. (Part One) An Artist Portrait (Part Two) I give an unbelievable amount of credence to these two early periods in my life: one of everlasting creation, one of analysis and disillusionment. The… , such as interior Carpet making - Here's a very interesting article on the Art of carpet making, written by Alhan Keser. Alhan is in in charge of communications for Tip Top Design, a company that specializes in interior design with oriental rugs. He has lived in Turkey and France, working as a freelance journalist and documentary maker. Carpet making The story… design For Game Design - Andrea Angiolino was born the 27th of April, 1966 in Rome, the city where he still lives. He published many boardgames and books about games, besides developing games for every media. His works appeared in more than a dozen of languages including Korean, Czech and Maltese. He is a game journalist on national magazines, newspapers,… . As time passes, colors, moods, and styles change, and a room can evolve into something unrecognizable.
Everyone is entitled to their opinions, which means that people perceive art differently. For instance, I might love a canvas painting by a famous artist, while someone with a completely different taste might argue that it isn't art, and a Greek sculpture holds more meaning for them. This is why art encompasses so many things in various ways, making it unique and impossible to define in a single, comprehensive manner.
Manuel Marino is a seasoned Senior Producer, Music Composer, and Artist with over a decade of experience. He specializes in branded entertainment across various mediums, including video games, films, and advertising campaigns. With 20+ years as a game music composer, Manuel has worked on numerous platforms, creating diverse orchestral soundtracks. HIRE ME