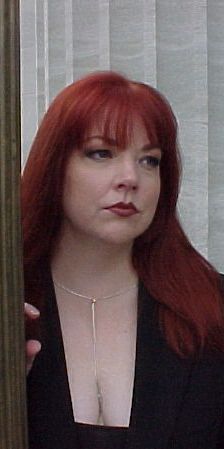 Heidi Yost wrote this exclusive article. Heidi (photo) is a talented actress. In this article, she explains Film Industry situation in the southeast, talks about her experience as artist An Artist Portrait (Part One) - This is a fantastic article written exclusively for my Weblog by Frank V. Cahoj. Please feel free to comment here or send him emails. He'll be happy of this. An Artist Portrait (Part One) My name is Frank Cahoj and I have been an artist since I was born. I can say this in confidence without… and gives also important hints for the new actors.
Growing Independent Film Industry in the Southeast
When I returned home to Louisville, Kentucky from my three year-long stint in Los Angeles as a professional actress I expected more. I anticipated that my recent win as a Marilyn Monroe Look-Alike by Premiere Magazine and my appearances on Beverly Hills 90210 and Matlock would have every talent Marketing and Music: Any Song Can Become Famous? - Today let's dive into a topic that's been buzzing around a lot: the relationship between marketing and music. We all know that marketing plays a massive role in the music industry, but does it actually hold the power to make any track a hit? Or does talent still stand a chance? First off, let's address… and casting agent in Louisville falling over themselves to represent and utilize my homegrown talents and experience. It didn't happen. I felt like Yukon Cornelius after I swung my mining pick into the ground and brought it to my mouth to taste for traces of the delicious silver and gold acting opportunities at home and "Nuthin'. Hello, I won the Marilyn Monroe look-alike contest!
Fifteen years later, to my delight everything is coming up roses in the Southeast independent film industry. Is it because I am no longer a platinum blonde ingénue and now a sultry redhead? Is it due to widely available and affordable video and film equipment? Has the increase of Los Angeles film location shooting in Kentucky infused the film community here: ELIZABETHTOWN, SEABISCUIT, THE INSIDER, STRIPES, etc, etc? The 48 Hour Film Festival, among others may have tempted some independent film makers who otherwise would not have stepped behind a camera with simple, short formats and alluring prizes. How wonderful to have developed an extensive filmography in my own hometown due to the indy boom.
Louisville has had a thriving arts community for the entirety of my life An Artist Portrait (Part Two) - This is the Part Two (and final part) of the true life story as artist written by Frank V. Cahoj for our Weblog. (Part One) An Artist Portrait (Part Two) I give an unbelievable amount of credence to these two early periods in my life: one of everlasting creation, one of analysis and disillusionment. The… . The city has claimed a local ballet, orchestra and professional theater company: Actors Theater of Louisville (that had everyone I auditioned for in Los Angeles inquiring). The River City also boasts a cultural center, the Kentucky Center for the Arts that is used for a myriad of artistic and mind Self-realization and meditation (yoga for the mind) - Peter Cajander allowed us to publish this part from his book Fragments of Reality. It talks about life from a personal perspective covering areas ranging from self-realization, meditation, stress, happiness, death, and everyday living. Peter is a writer, philosophical thinker, entrepreneur, strategy consultant, business executive, and author to name a few titles. He has been… expanding events—from K.D. Lang concerts to poetry readings by Maya Angelou.
The semi-professional theaters in Louisville are also noteworthy and prolific. I cut my teeth at the KY Contemporary Theater before I got my B.A. and moved west. Pandora Productions produced a compelling version of SOUTHERN BAPTIST SISSIES. Since, then Susan Linville, Founder and actress at the Necessary Theater has offered amazing productions with compelling new scripts as does Looking for Lillith. The recent one-woman show Cereal, a blend of old and new - Today we interview Jaques Smit, an incredible man. Just read all his current positions: Managing Director at MindNova Advertising Pty (Ltd), Marketing Director at Inland Kitesurfing Pty (Ltd), CEO at Avonstorm Entertainment, Producer at Avonstorm Pictures Pty (Ltd), Technical Director at Blo-Tant Pty (Ltd). Here is the interview and I initially ask about Cereal, his… WOMEN SPEAK IRAQ developed and performed by Shannon Woolsey was performed with such virtuosity and passion for the widest range of opinions and postures I could imagine.
My training, my stage and life experiences experience have given me the depth that I claim and utilize now as a film actress. Oftentimes, people will ask me which medium is my favorite. They both have their draws. In the live theater experience, the actress has the opportunity to get immediate feedback from the audience, has a substantial amount of time to build emotional crescendos and has the obligation and luxury to live in the moment and keep going whatever the immediate reality (not fun when scenery or a co-actor is falling on your head).
Film offers the luxury of another take, if the first one or fifteen takes aren't the cat's meow, you can do another. Film tends to pay better. (However, anyone who acts for the pay is a little misguided). You can capture the moment forever on film (This can be most upsetting for some who aren't involved in savory productions). Most films have a larger audience than the theater does.
Advice for the film actress: study. If you wish to be an actress, learn from the best in your community who teach. Do not study under an opera diva and expect that you will be taught the subtleties of a fine camera performance. Do not study at modeling agencies who are primarily interested in increasing their bank accounts. Study under those who have the experience you are seeking. Universities are an excellent place to learn and perform as an actress.
If you are younger than college-age and wish to act, go see as many plays and films as you can. If you enjoy someone in a stage performance, find out his/her name and if you may have a few minutes of their time to see how they gained their polish. Community theater is a great place to start. Hopefully you will get a sane director and be able to squeeze into the cast despite the member of the board of director's narcissistic casting. If you think that Hollywood is political—spend a summer in a community theater!
Surround yourself with positive people. If you consider someone incredibly talented as an actor or director, but he/she is constantly negative, overbearing or abusive—go elsewhere. Life is too short and no matter how badly you want to act—it's not worth it.
The directors that have had the distinct pleasure of working with are great collaborators. Chris Courson from Lightspeed Productions first cast me as a lead in his film called EMMA'S CODE for Louisville's 48 Hour Film Festival. Immediately after that in July 2007 he wrote the most amazing short called CIRCUS NUTS and cast me again as a lead. We were so pleased with the results we will be shooting a feature-length on this premise this summer.
Chase Dudley is a young director who was open to my suggestions when he needed other quality actors for the independent feature film LAST SEEN ALIVE (knowing people always helps good actors who are easy to work with get cast). Tracy Dudley his wife wrote an amazing screenplay with a strong female lead, Detective Malone. Tracy was very open to working together to make the script and character as believable and formidable as possible. The process and final product was such that we are planning on working together on a sequel in 2008. LAST SEEN ALIVE will be available at www.amazon.com in late January 2008.
Manuel Marino is a seasoned Senior Producer, Music Composer, and Artist with over a decade of experience. He specializes in branded entertainment across various mediums, including video games, films, and advertising campaigns. With 20+ years as a game music composer, Manuel has worked on numerous platforms, creating diverse orchestral soundtracks. HIRE ME