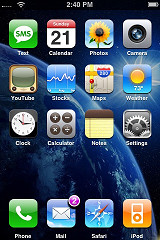 Photo by ahhyeah
The individuals and companies that are thriving today prioritize creativity and innovation in their product design Carpet making - Here's a very interesting article on the Art of carpet making, written by Alhan Keser. Alhan is in in charge of communications for Tip Top Design, a company that specializes in interior design with oriental rugs. He has lived in Turkey and France, working as a freelance journalist and documentary maker. Carpet making The story… and strategic choices. In a nutshell, they achieve success by empowering creative individuals within their organization. Here are three examples that vividly illustrate this point: Steve Jobs, Jonathan Ive, and Pixar.
Steve Jobs, the co-founder and CEO of Apple Computers, is a name known to many. His achievements, industry-shifting concepts and strategies, creativity in brand approach, product deployment, rapid consumer base expansion, and sometimes controversial decisions, provide ample material to fill numerous books. His example serves as a compelling case for recognizing the role that innovative people play in the business world.
This article focuses on the outcomes of Jobs empowering the right people to become industry leaders and create groundbreaking products in two instances: investing in/buying The Graphics Group, now known as …
...Read the rest.
"Empowered Creative People In Business: Steve Jobs, Jonathan Ive And Pixar"