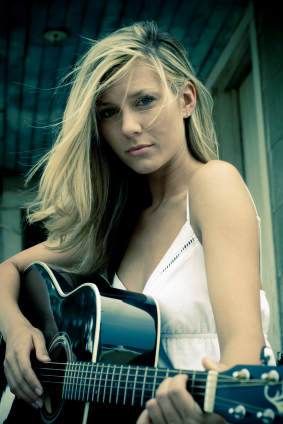 Author of this article is Robert Benson. He writes about rock A Finnish music story - Musician Matti Mattila wrote his story for us, a Finnish music story! Please read also his Finnish blog and check his page at LinkedIn. I named this article "A Finnish music story" because through Matti words we can know an exclusive tale about late 70's and 80's of Finnish music. Of course the personal thoughts… and pop music, vinyl record collecting and operates CollectingVinylRecords.com, where you can pick up a copy of his ebook called "The Fascinating Hobby Of Vinyl Record Collecting." You can have your vinyl records appraised at VinylRecordAppraisals.com.
An Explosion Of Blues Music
Anyone who has ever listened to the "Blues" knows that it is more than just music, but an inspiration, an unfolding of the emotions Artists Psychology - Here's an interesting exclusive article Roland d'Humières, 56 years old psycho-analyst from Aix en Provence (France) has written for our Weblog. I think it to be a very interesting writing about the artists psychology, or maybe "arts psychology", what's behind an artists mind. Artists Psychology Whatever is his/her Art, painting, music, dance, writing, or any… that we all feel. From Muddy Waters, John Lee Hooker, Willie Dixon and many other influential Blues legends, to the more contemporary Blues artists such as Robert Cray, Eric Clapton and Stevie Ray Vaughan, Blue's music has and always be a part of out musical heritage.
Capturing the essence and spirit that the Blues represent is a novel "Blues Musical" called "The Tear Jar." Not focusing on a particular band or individual, the "Tear Jar" instead is a collaboration and meeting of the minds of many talented people including producer Chris Bravacos, song writer Robert Welch, audio engineer Frank Silver and writer Jerry King Musser.
Blended into the musical are the rare talents of musicians such as: industry veteran Diane Wilson (singing the character of Savannah), talented Bluesman Don Johnson (singing the character of Mason Ball), Blues guitar The Annals Of Blues Guitar - The blues is a genre of music that can be vocal, instrumental (blues guitar), or both. It primarily uses the 'blue' notes, which are based on a 'minor pentatonic' scale, also known as the blues scale. Blues music originated in African-American communities in the U.S., drawing from work songs, spirituals, field hollers, chants, shouts, and… virtuoso Jared James Nichols (singing the character of JD Hunter), Jazz sensation Rose Hudson (singing the part of Chandra), veteran Gospel singer Eugene Barclift (playing the character of Stubs) and Soul Music vet Charles Lee (as the Preacher), among others.
To set up the story An Artist Portrait (Part Two) - This is the Part Two (and final part) of the true life story as artist written by Frank V. Cahoj for our Weblog. (Part One) An Artist Portrait (Part Two) I give an unbelievable amount of credence to these two early periods in my life: one of everlasting creation, one of analysis and disillusionment. The… , one needs to know what a 'tear jar' is and what it represents. In ancient cultures, water was a prized possession and giving up water from one's own body, in the form of tears, was considered a personal sacrifice. They would catch their precious tears in tiny pitchers or 'tear jars." The 'saved' tears could then be used to ward off evil or to help a sick child. The writer takes this belief and implements into the storyline and applies it to the infectious Blues songs that encompass and define the musical. Here is a brief synopsis of the story:
"Seasoned, itinerant blues man, Mason Ball, returns to The Blue Rose, a club in which he enjoys playing, with an owner he deeply 'admires.' Upon his arrival, he's surprised to discover that a 'new kid in town' has claimed the stage and attention of an appreciative audience. This young upstart, one JD Hunter, is unwilling to relinquish the limelight and makes it clear that the 'old blues' is dead. To add to the tension, Mason's private love interest shares with him a serious, personal loss. Frustrated with his inability to appease her emotional pain, Mason dips his finger into a jar of tears given him by his recently departed mother and touches her with the potion. This act, apparently, manifests in wondrous results… relieving her of her anguish. Mason doubts his healing powers, yet can't dismiss the changes he seems to have made. When word gets out, the audience demands Mason's appearance onstage and seem to come for his 'gift of healing' as much as his gift of song. JD challenges Mason's abilities, those both spiritual and musical. When a plan to expose Mason backfires, JD Hunter learns what it's like to be on the receiving end of 'the gift.' But, gift or not, the characters in this story find themselves at a new place in their lives after discovering life's potential magic is available to anyone."
I have not seen the production, but have listened to some of the music and was overjoyed to hear a dizzying array of crisp, fresh Blues cuts that are certain to be standards and will have die-hard Blues fans clamoring for more.
"When Does The Healing Painting: A Spiritual Pathway to the Divine - In a world increasingly driven by technology and fast-paced living, the art of painting provides an oasis of calm and introspection. It allows both the artist and the observer to delve deep into a realm often considered transcendental. For many, painting serves as a bridge to the divine, a medium through which spirituality is explored… Begin" is full of Gospel-fueled licks and superb vocals that fuses the Blues and Gospel in an explosion of sound. The cut called "The Magic," like any great Blues song, just bleeds emotion, from the growling vocals and the Stevie Ray Vaughan-like riffs, yet it still remains achingly tender. "Satisfier" is expertly played and sang, with sultry vocals and is sung with immeasurable passion and strength. "I'm Gone," is bound to become a classic blues rocker, tight and structured, and just compels you to bob your head or tap your foot with melodic adventure. "Stormbringer" perfectly fuses Soul and Blues music, with impassioned vocals and stellar guitar and organ work.
"The Tear Jar" is bound to become an instant classic Blues production, with fresh Blues music for all fans of the genre, who are sure to be pleased with the efforts of all the performers and everyone who is involved with this wondrous project. In its beginning stages, "The Tear Jar" has a performance slated for the Sunoco Performance Theater on Thursday, August 7 and Friday August 8, 2008 in Harrisburg, Pennsylvania. And with an intriguing storyline, a stellar cast and new Blues standards, it will soon make a bold impression in the music world and specifically Blues music.
To learn more about this inventive project and learn more about the players visit TearJar.com.
Manuel Marino is a seasoned Senior Producer, Music Composer, and Artist with over a decade of experience. He specializes in branded entertainment across various mediums, including video games, films, and advertising campaigns. With 20+ years as a game music composer, Manuel has worked on numerous platforms, creating diverse orchestral soundtracks. HIRE ME